Meet Farmer John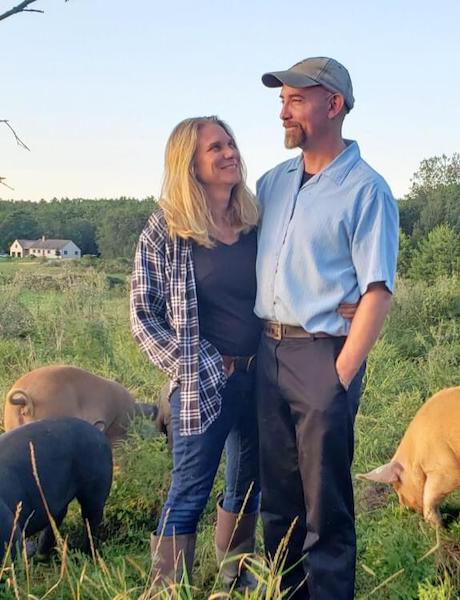 Wild Pastures partners with the most highly principled farmers and ranchers in the USA. John and his wife Holly are incredible stewards of their land and farm like our ancestors, raising healthy animals on lush grass pastures without pesticides, growth stimulants, antibiotics, and GMOs.
"Our modern food system is broken. Factory farms create problems for human health, animal welfare and the environment. Equally important, millions of acres of soil across the country are rapidly degrading because of excess tillage, pesticides and synthetic fertilizers. Degraded soil leads to diminished nutrition and the loss of important trace minerals in our food supply. It also leads to erosion, decarbonization, chemical pollution, and desertification affecting the land, rivers and oceans.
Regenerative Agriculture is the way to tie together our love for the planet and our path in farming. Unlike corporate factory farms, we raise our animals outdoors on green grass. We mimic nature by moving them every few days. This is similar to what the bison would have done on the prairie. Bison didn't just hang around in one spot; they were bunched together and moving, which naturally fed the plants that were utilizing the manure left behind. This also fed the microbiome of the soil, which led to rich topsoil and healthy grassland ecosystems. The prairie needed the bison and the bison needed the prairie. Similarly, land improves when domesticated animals are holistically managed, frequently moving to fresh pasture. Regenerative agriculture is our opportunity to make a difference."
- Farmer John